Trustees
Mrs Sue Gamble (Chair and Finance sub-Committee), Trustee since March 2015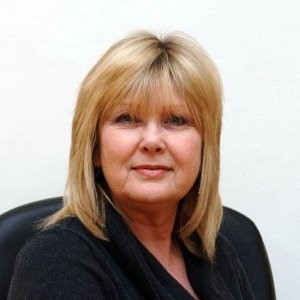 Sue is currently a Senior Leader with the position of School Business Manager at Parkside Complex Needs Special school (based in Norwich).  In this role, Sue works with the Head in the strategic vision of the school, manages the School and sports centre budgets, the Site Manager with responsibilities in Health and Safety and is on the trust board of the Building and Maintenance Programme of the Local Authority.
Sue has two daughters, one is a member (service user) at the Assist Trust and the other is a Teacher at Parkside School.
Before taking on her current job, Sue was a Qualified Independent Financial Adviser advising clients on investments, pensions and later life planning.  Sue's work in financial matters and premises helps with her understanding of the Assist Trust and discussions at board meetings. Her personal experience raising a daughter with learning disabilities, along with her professional role at a local Special school, bring further valid and well-informed input into all debate around the table.
Tracey Hughes (Housing sub-Committee), Trustee since January 2016
Tracey qualified from King's College with a law degree in 1984. Since then she has practised with a London firm and continued professional qualifications before joining Howes Percival LLP in Norwich as a partner. In her current role she oversees commercial and residential developments, with responsibilities for the delivery of financial targets. Tracey has previously run teams of people, engaging in a number of HR functions to do so.
Tracey was a parent governor at Reepham High School and is now a Director on the Trust Board, since the formation of the Multi Academy Trust. She is also a trustee of the Alderman John Norman Foundation, a Norwich charity with educational objectives.
Tracey has an enormous range of skills to offer Assist and her housing and law related expertise make her a particularly valuable asset at this time.
Matt Langley (Housing sub-Committee), Trustee since February 2017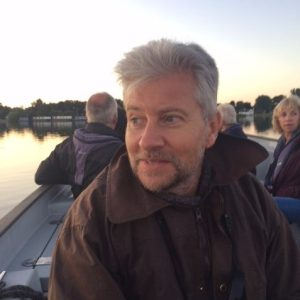 Matt qualified as a Chartered Physiotherapist in 1995 and has worked in this role in mental health, in Paediatrics and with adults with learning disabilities. He now specialises in Orthopaedic Triage for the Norfolk Community Healthcare Trust.
As a private landlord with properties in Norwich, Matt is able to bring this experience to consultations on all housing developments at the Trust, along with his expertise with the health service.
Jim Tremlett (Finance sub – Committee), Trustee since October 2021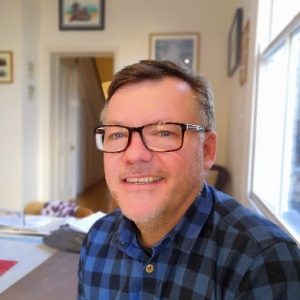 Jim is an IT Consultant, working for DXC Technology, one of the world's largest IT service providers, and is currently working with a global insurance market customer to define and develop their future strategy. Jim provides IT support for Assist Trust and helps with website presence and social media strategy.
Rachael Morris (Risk and Safeguarding sub-Committee)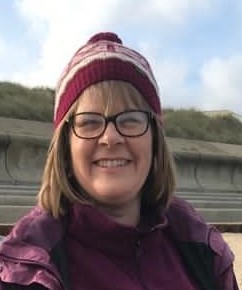 Rachael has worked for Norfolk County Council for over 20 years, in a range of administrative roles initially in staff recruitment, including Head Teachers.  She currently works in the Finance and Commercial Services Directorate leading a team dealing with HR and Payroll Transactions.  Prior to NCC Rachael worked in banking for 13 years. Rachael's sister is a member of Assist Trust.
Bob Holderness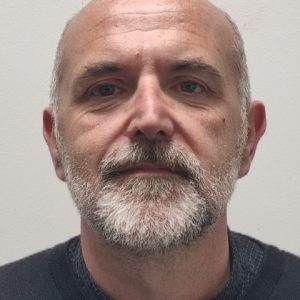 Bob has worked in education since 1995, both in mainstream and complex needs schools. He was a member of the senior leadership team in a Norfolk Complex Need School for sixteen years, latterly as Head teacher, and saw the school through four outstanding Ofsted inspections. He was fortunate to have the opportunity to set up and run Pathways College, a bespoke independence provision ensuring successful transition for young people with complex needs making the move from school into Further Education.
Since leaving Headship he has worked as a Transformation Officer for the Local Authority representing the Complex Needs sector in the commissioning of Speech and Language provision, as a Stage 2 SEND Investigating Officer and supporting the auditing process for complex needs schools. As an Independent SEND advisor, he has supported the restructuring of the leadership and management of a complex needs school and reviewed the school's graduated approach to meeting the needs of current and future pupils. Bob has also supported colleagues in the Local Authority on various projects related to positive outcomes for children and young people with Special Educational needs and disabilities.
Between them, the Trustees at Assist bring a wide range of skills and experience to the roles they undertake. At monthly meetings and via a number of sub-committees (such as finance, HR, risk and safeguarding) they keep a clear overview of all functions and operations at Assist, making sure that the finances, aims and objectives of the Trust are maintained satisfactorily at all times. With backgrounds in social care, health, education, business, property and finance, the Trustees are able to provide essential support to the management team at the Trust, while taking a more direct role in all strategy and planning discussions.