Diary Dates
Members Christmas Party

Friday 15th December 2023. 7.30pm-10.30pm

Our members Christmas party will be full of festive cheer! There will a disco and buffet, plenty of dancing and lots of fun! Tickets are £8 and are on sale from Monday 20th November - Thursday 7th November.
Annual closures
Training Days
Monday 6th February 2023
Tuesday 14th March 2023
Wednesday 7th June 2023
Thursday 12th October 2023
Friday 8th December 2023
Christmas
Our last day will be Thursday 21st December 2023 and we will reopen on Wednesday January 3rd 2024.
We will also be closed on bank holidays. In 2023 these will be on Friday 7th April; Monday 10th April; Monday 1st May; Monday 8th May; Monday 29th May; Monday 28th August
Quote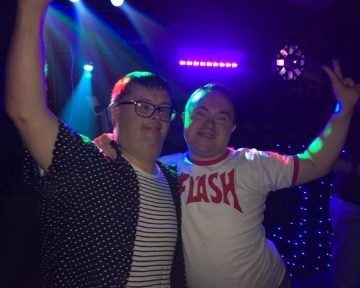 Discos at Lazar are fun and exciting! It's nice to see all my friends and staff.